I've just got me a XP pen innovator 16 for 400€ to replace my good old intuos Pro L.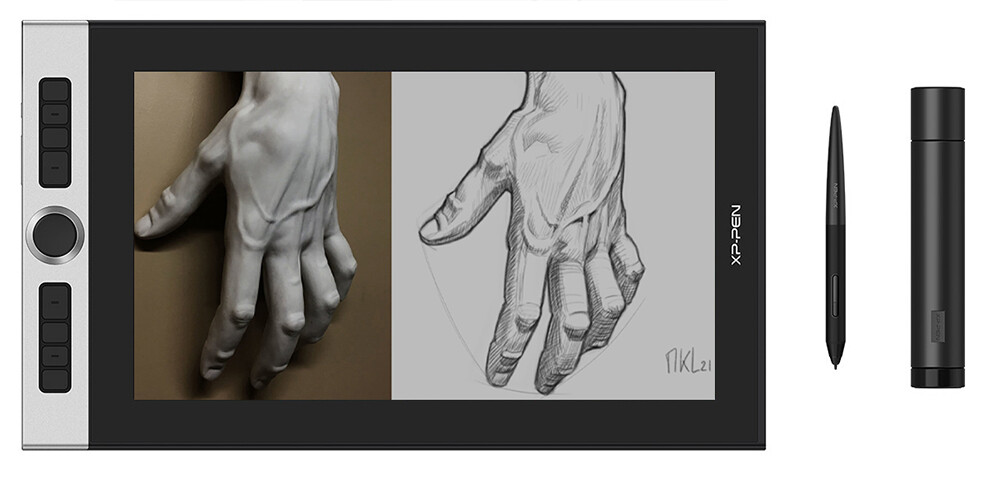 It's a whole new set of habit to develop but having eyes and hand at the sme spot, it's very confortable.
On the plus hand, the tablet seems to react perfectly, without lag or paralax default.
Color, resolution are great.
On the other hand, the screen feel a bit small (specially in height).
here a firts sketch to test accuracy...